Specialist Roofing Repairs
A roof plays an important role in every building; it protects the interior environment from the harsh weather conditions. A damaged roof is not only inconvenient for the occupants, it's also potentially dangerous. If you find that your roof is a little worse for wear after some adverse weather, ABC Roofing Company will be more than happy to help.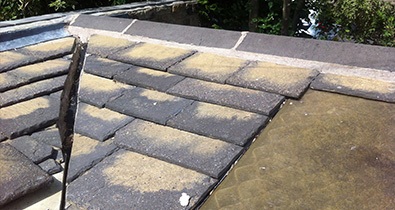 As a local, family-run business, we always aim to provide the highest level of service and workmanship for our customers. Our experienced roofers are trained in GRP roof repair, as well as other types of roofs such as tile and slate roofs. We are proud to have loyal and satisfied customers in and around Wakefield and West Yorkshire.
Whether it's repairing damaged fascias or guttering, you can expect a prompt and efficient response from ABC Roofing Company. We believe in helping our customers in an honest way to ensure that they get the best end results. We also work with you to help you select the ideal roofing material as well as the process of your particular repair to guarantee maximum customer satisfaction.
We stand by our work and always strive to offer 100% satisfaction to all our customers. You can count on us to ensure that the job has been carried out to your specification. Our team strives to work efficiently to minimise disruption to your routine. While working on your project, we always ensure that we keep you updated and provide timely answers to any questions you might have.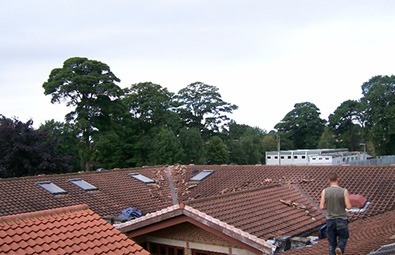 With just a phone call, we will be more than happy to offer a site visit and free, no-obligation quote to talk through your concerns and answer your questions.