Emergency Roofing Repairs
Emergencies can happen at any time. Whether it's on a weekend, a holiday or in the middle of the night, ABC Roofing Company are here to help with all your roofing needs. We are available on a 24-hour basis throughout Wakefield and the surrounding areas for emergency roof repair services.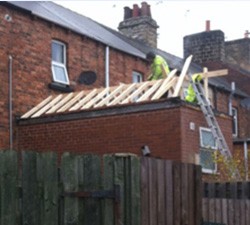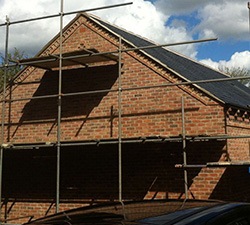 We offer emergency roofing accidents that may occur due to incidents such as a fire outbreak, a storm, or merely old roofs falling off. We work with a range of roofing materials, from traditional slate and tile to GRP and flat roofs.
Depending on the amount of work that needs to be done, roof repair work can take between a few hours and a few days. You can count on ABC Roofing Company to carry out repairs as quickly and efficiently as possible, minimising any disruption to your schedule. In case of other accidents, we also offer emergency wall repair.
With years of experience in the roofing sector, our company is proud to be one of the leading specialist contractors in the local area. If you are looking for a trusted company to deliver high-end results, look no further than ABC Roofing Company.
We have a reliable team that operates on a real-time basis. Whether you require a quote to replace a few roof tiles or emergency leak repair, count on us to respond promptly to your call. Our services competitively priced, and we guarantee that the work done will be satisfactory and long-lasting. We also provide additional advice to all our customers on how to keep their roofs in the best conditions after repair. If you are in Wakefield and you need emergency repair services, call us for a fast and effective response.